Riverside Retreat
Alexandria, Virginia
After the owner sold their lake house, the family wanted to bring the water closer to home. They bought this waterfront property on the Potomac River and we constructed a new house on top of the existing bungalow's footprint.
---
Team
Architect: Cox Graae & Spack
Landscape Architect: Jordan Honeyman Landscape Architecture LLC
Structural Engineers: Silman
Photographer: Christopher Ambridge (CGS)
Recognition
Builder Magazine, March 2016
Architecture DC, Summer 2016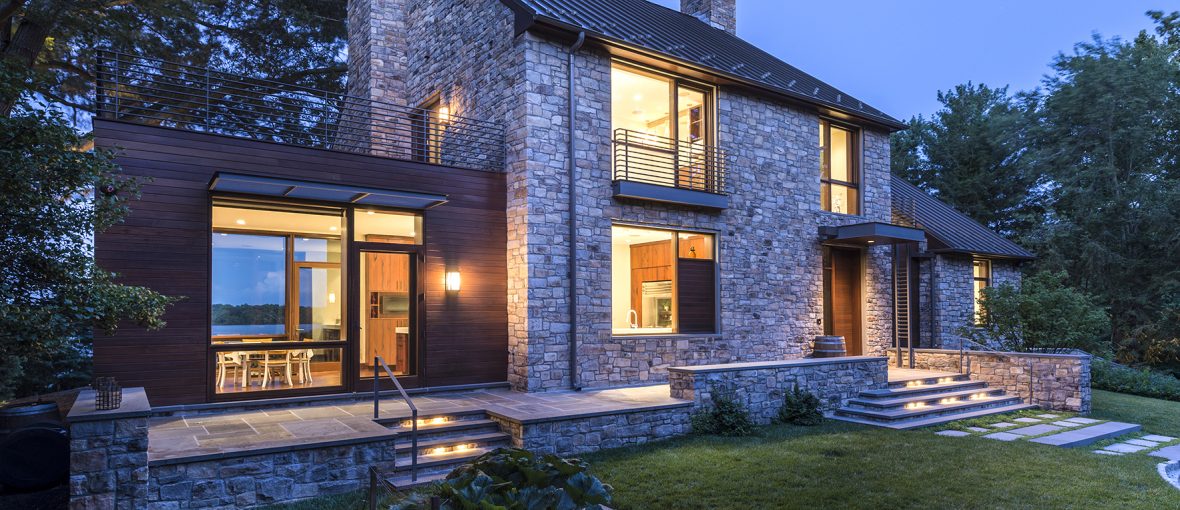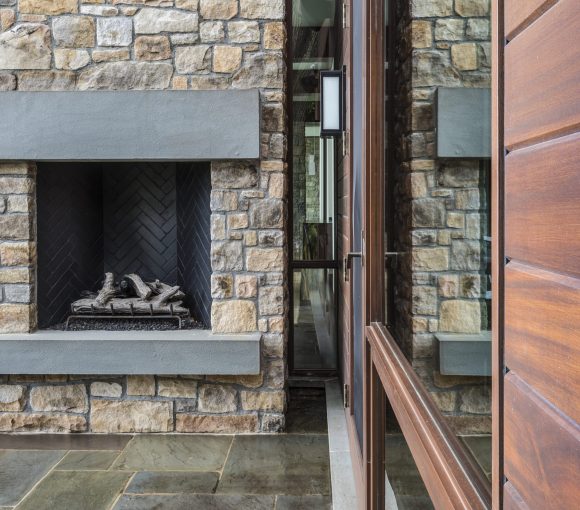 One of the items on their wish list was a stone exterior so they could always feel like they were on vacation. The stone and mahogany collide to create a farmhouse-like look, and the floor to ceiling windows establish a breathtaking view of the river and surrounding farmland.

Inside, the residence includes a large living and dining room, a gourmet kitchen and a breakfast room that opens up to an outdoor terrace with a fireplace. So the family could take full advantage of the spectacular views, we constructed a terrace for the study, a patio for the guest suite and roof decks above the first floor.
"The River House is the 'inside-out, outside-in' house."
24
person custom table
7
outdoor terraces
"It's like being on vacation all of the time."
The couple was set on having the house be structurally sound, low maintenance and energy efficient. To achieve this, we built a super insulated envelope and a geothermal heating and cooling system.

Although the owner was headquartered in Munich for a few months, we kept in close contact with the family via video to help him stay up-to-date with construction. In the end, the family is thrilled with their home and have already made memories to last a lifetime, like watching wildlife through their bedroom telescope and documenting sunsets from their backyard.
For a private viewing of our portfolio or for more information, please get in touch.
BACK TO TOP