Modern Simplicity
Bethesda, Maryland
This ultra-modern residence was completed in just 16 months, standing out among the traditional architecture prevalently found in the metropolitan area.
---
Team
Architect: Dynerman Architects
Interior Designer: Adams Design Inc.
Landscape Architect: Oehme, van Sweden & Associates
Photographer: Paul Warchol
Recognition
Architect Magazine, September 2014
Home & Design, Fall 2016
Maryland AIA, Design Award, 2014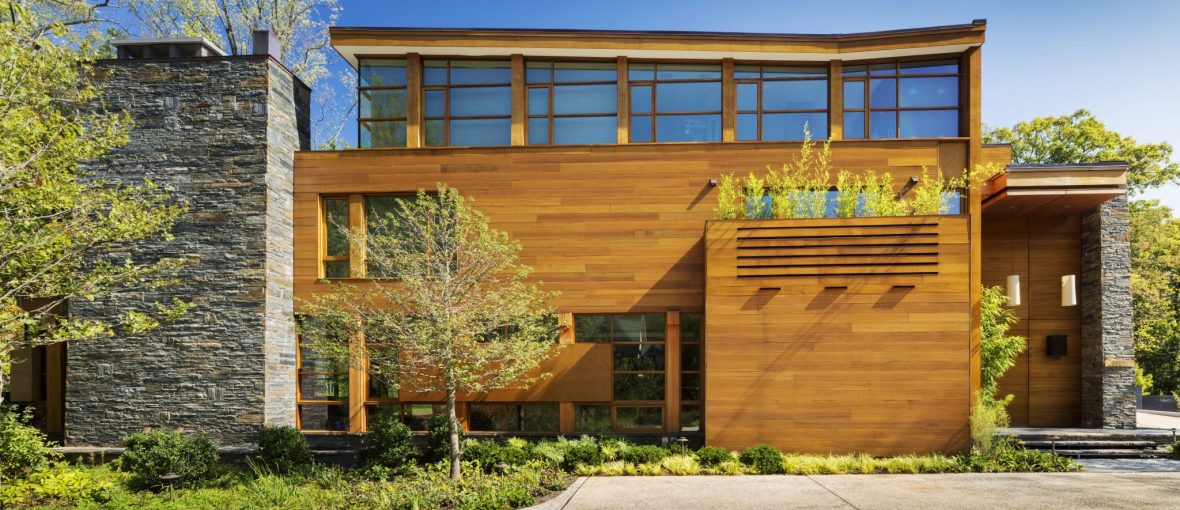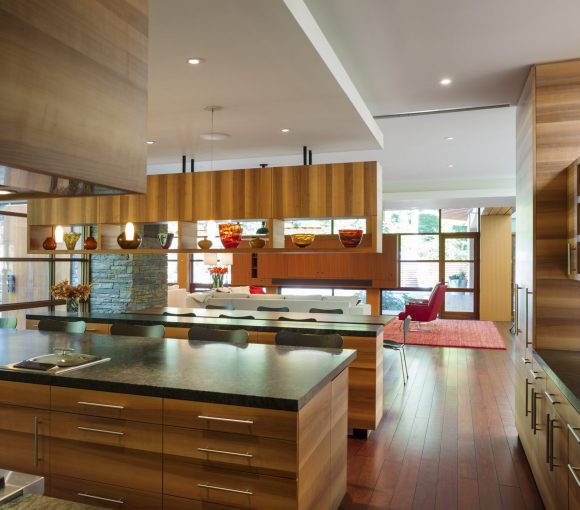 The Chalon Drive home integrates building and landscape that embodies the core elements of modernism. Its flat roofs and custom stained mahogany exterior make a bold statement next to the traditional neighboring houses. The ground floor is predominantly floor to ceiling glass.

In addition to the impressive architectural features, the entertainment areas are spacious and modern. They include a dining room table that seats 36 and an in-house squash court that will entertain the owner's large family for years to come.
We constructed a home that made a bold statement next to neighboring houses.
0
person dining room table
0
pound front door
0
foot kids desk
This home is the perfect abode for both homeowners and their children.
We built a theater room with a stage, large playrooms with homework stations and a zip line so their children will never be bored and will always enjoy spending time at home.

Construction involved a lot of moving parts and coordination from teams, especially with our tight timeline. While our team worked overtime, the expedited construction allowed the homeowners to enjoy their new home as soon as possible with their active family of eight.
For a private viewing of our portfolio or for more information, please get in touch.
BACK TO TOP