Hampton's Style Home
McLean, Virginia
This residence embraces the owners special requests and truly creates a home that's meant for them, from the inside out.
---
Team
Architect: Harrison Design
Interior Designer: Victor Shargai & Associates
Landscape Architect: Arentz Landscape Architects
Photographer: Gordon Beall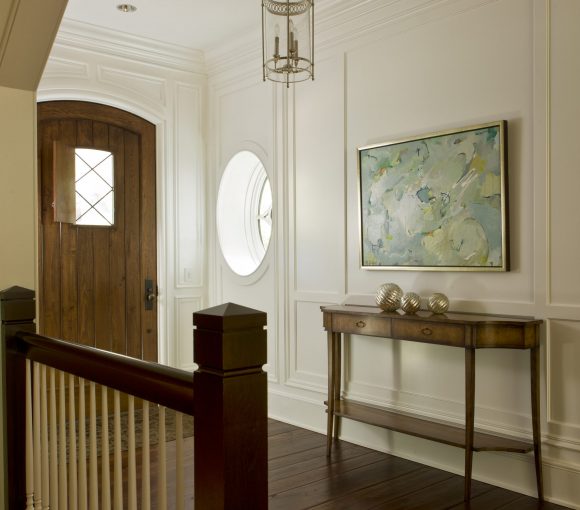 Before construction, our team worked to modify the building's footprint to save a large hickory tree the owners loved so much.

Inside, the home has many custom features including the windows and doors. The owners wanted radiant floor heat throughout their residence, in addition to a separate entrance to the owner's home office located in the basement. The basement also includes a wine cellar, kitchenette, craft room, massage room and exercise room.
This home follows county requirements while maintaining the owners' special requests.

The owners fell in love with a house custom-made for them.
The outside of this home boasts many features that honor the owners' special requests, like an embedded stone mailbox and plaster-arched openings. One truly personal detail is the potting shed in the backyard. It not only allows the missus of the home to express her green thumb daily, but it hides the generator behind the structure.

Fairfax County requires water runoff to be piped into a bioretention basin, creating areas where water can drain. There's a hidden trench drainage system in the back patio that empties in the backyard's bioretention pond, which follows the county's guidelines without intruding on the home's beauty.
For a private viewing of our portfolio or for more information, please get in touch.
BACK TO TOP